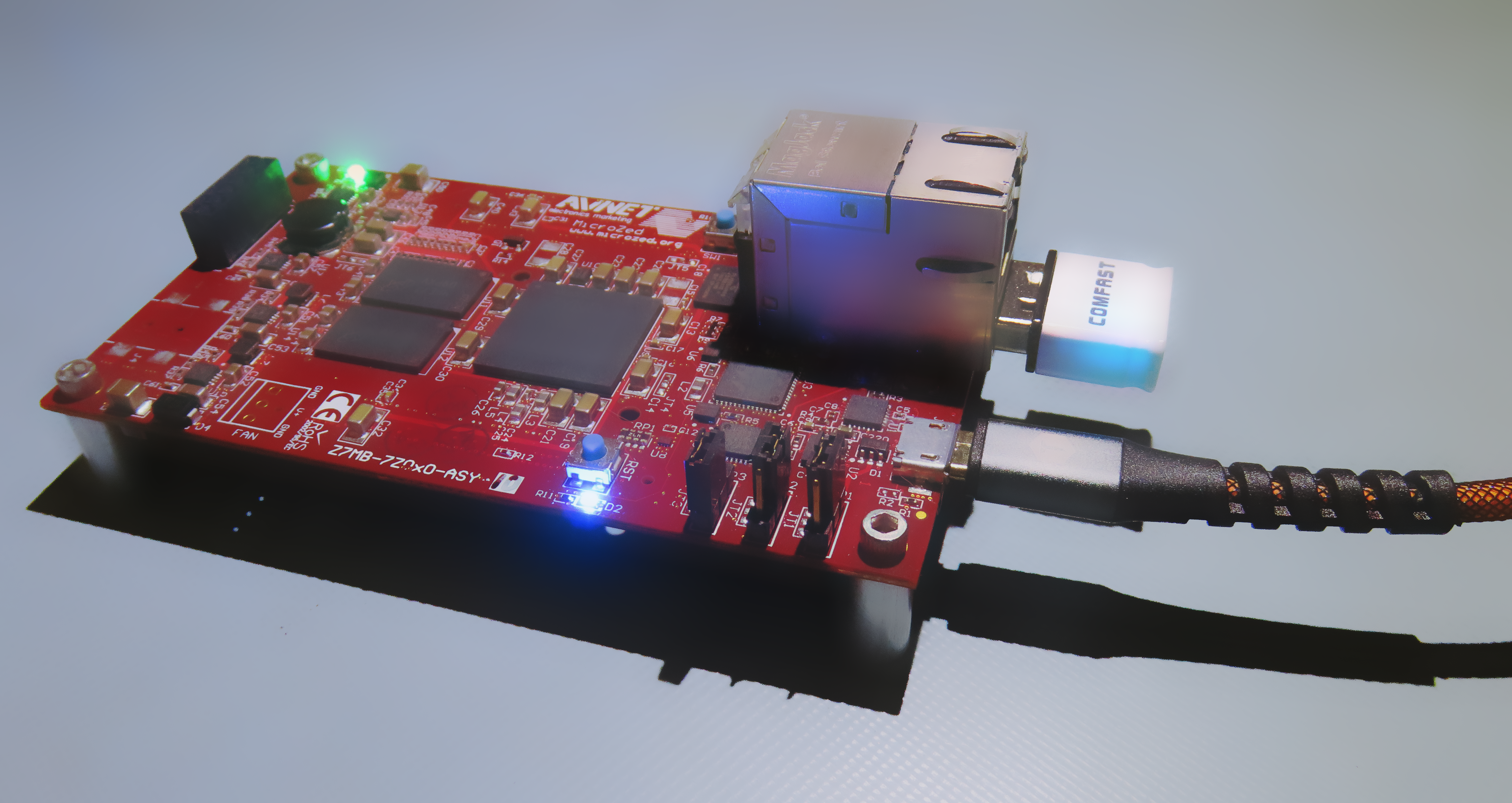 Setup WiFi on MicroZed
Overview
If you have purchased a MicroZed development/eval board and have attempted to get a USB based WiFi solution working on it, then you are likely a bit frustrated with the lack of a concisely documented out-of-the-box solution.  When we first started work on WiFi enabling our MicroZed, we thought it would be straight forward… but we found that there are bits and pieces of solutions that can be gleaned from knowledge gained on other embedded platforms, but no outright solution explained for the MicroZed.
Bootseeds' Engineers have worked through a number of approaches to get WiFi working on the MicroZed board both as a wireless client and as a wireless host (hotspot). In the process we found that some build systems worked better than others, and some USB WiFi modules have more reliable driver support under Linux than others.  We'll discuss what we tried and what worked best under the sub-pages of this project.
Our Host-Target Environment
The host machine used for this project is a server running Ubuntu-14.04 LTS. The target is the MicroZed 7010, though the information here is likely applicable to the entire Zynq family. We built our target FPGA platform using Vivado 2015.4 and the Avnet provided board files which can be downloaded from zedboard.org.
Build Systems
We tried the following Linux build/packaging systems for this project:
We successfully got WiFi working under Petalinux and Buildroot. Choose a link above for detailed descriptions of those approaches. Petalinux was our first successful attempt but Buildroot turned out to be the easiest method. Yocto however, required too much NRE compared to the other two so the effort was abandoned.